WW

Walter Weiss, A Law Corporation


Unparalleled excellence in Estate and Asset Planning and Protection

U.S.

and International Tax Law Attorney and Certified Public Accountant






Welcome to Walter Weiss, A Law Corporation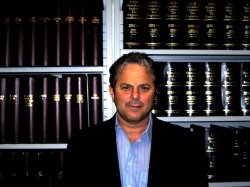 With Walter Weiss you can be assured of unparalleled excellence in his areas of combined expertise involving estate and trust planning, asset planning and protection and taxation issues. Walter is a recognized expert in U.S. and international tax laws and is often consulted by other attorney's and CPA's. Acknowledged by his peers and honored in the annual Top 100 Los Angeles Super Lawyers publications since 2006.

Walter Weiss offers the most comprehensive insight and service in
assisting you in making informed and wise decisions to structure the best possible foundation to protect your personal, family and/or company assets.
We provide the abilities and sophistication of a large firm with the personalized attention of a small firm.
We look forward to meeting you!
---
Walter Weiss 501 South Beverly Drive, Suite 220, Beverly Hills, CA 90212
(310) 553-7019 Phone

(310) 556-3006
Fax
Email:
walter@walterweiss.net